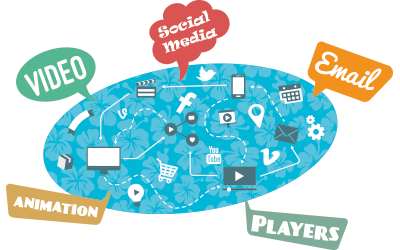 ---
VIDEO CONTENT STRATEGY


It is your communication objectives that determine the right strategy to adopt :
Notoriety and reputation development,
Generation of leads,
Conversions,
...
Each objective has its best-suited content and distribution channel.
Of course, this will not affect the visual style that will be designed for your project. It will remain relevant and in line with the image you want to generate.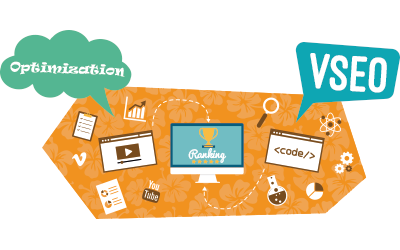 ---
OPTIMISATION AND VIDEO WEB REFERENCING (VSEO)
Optimize the videos of your players (YouTube, Vimeo,...) and develop the video content SEO of your websites offers a double advantage :
It increases their visibility in standard search engines (such as Google, Bing,...), on video search engines (such as YouTube, Vimeo,...) and boosts the transmission of your message and your reputation.
The traffic generated by this visibility increase the ranking of your page in search engine results (SERP), making your video contents even more visible. This approach creates a virtue circle, since the method and the result feed respectively.
By measuring the impact, we can then pursue and adapt the strategy put in place.